Fluorescent Gang Sheets
DTF Virginia brings you an innovative printing solution.
Fluorescent Gang Sheets. These sheets, designed with Direct to Film (DTF) technology, are not just vibrant and eye-catching but also durable and versatile.
They serve as the perfect canvas to help you elevate your brand to new heights. Whether you are a small business looking to make a statement or a large corporation seeking a unique advertising solution, our Fluorescent Gang Sheets help you stand out from the crowd.
How We Serve Your Business?
Customized Fluorescent Gang Sheets

At DTF Virginia, we know that every brand has its unique identity, and our customized fluorescent gang sheets are designed to cater to this uniqueness. Whether you choose 22in wide x 24in height or 36in wide x 24in height, we ensure that your brand message is displayed in the most eye-catching and memorable way.
Bulk Printing Service

For businesses looking for large-scale print solutions, we offer bulk printing services. Our advanced DTF technology ensures consistent quality across all prints, regardless of the volume. The fluorescent ink used in our gang sheets adds an extra layer of vibrancy and visibility to your marketing materials.
Gang Sheets for Product Packaging

It can be a game-changer in your product packaging strategy. Their bright, enticing colors can make your products stand out on the shelves and boost sales. We offer end-to-end assistance, right from designing to printing, ensuring your product packaging is nothing short of stunning.
Fluorescent Gang Sheets for Event Branding

Events are a great way to promote your brand, and these gang sheets can add a touch of glitz to your event branding. Be it banners, backdrops, or standees, choosing our gang sheets can make your brand the center of attraction at any event.
Take Orders for Advertising Campaigns

Whether it's a trade show, product launch, or outdoor event, our gang sheets are guaranteed to grab attention. And the best part? Our DTF technology ensures that these gang sheets are resistant to fading, making them a cost-effective advertising solution for long-term campaigns.
Fluorescent Gang Sheets for Apparel Design

We also offer specialized sheets for apparel design. These sheets, made with high-quality film and fluorescent ink, are perfect for creating custom merchandise for your brand. From t-shirts to caps, our gang sheets can add a unique touch to your clothing line.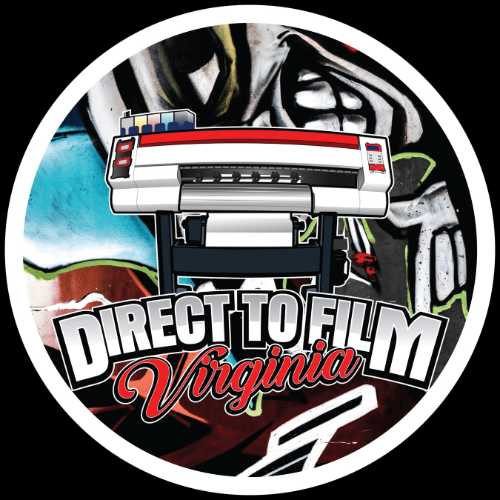 Stop Searching Fluorescent Gang Sheet Near Me & Hit DTF Virginia
Are you constantly searching for 'Fluorescent Gang Sheet near me' only to be disappointed by the results? It's time to stop the search and choose DTF Virginia. As a leading provider of high-quality heat transfer services, we are your one-stop solution for DTF printing needs.
Our range of services extends from creating vibrant advertising campaigns to designing unique apparel. We only deliver exceptional results that exceed expectations. So, why keep searching when the best is just a click away? Hit DTF Virginia today!
How Are We the Best Choice for Fluorescent Gang Sheets?
Cutting-Edge Technology

We leverage the latest technology to deliver high-quality products and services. Our advanced DTF technology ensures your designs are reproduced with the highest fidelity, giving you crisp, vibrant outputs every time.
Unparalleled Versatility

You can use our fluorescent gang sheet across a wide range of applications, from advertising campaigns to apparel design. This versatility allows us to cater to diverse needs and industries.
Expert Team

With well-organized and experienced printing professionals, we are committed to what we do. Every team member works collaboratively to ensure your satisfaction, from designers to customer service representatives.
Sustainability Commitment

Today, we are well aware of the importance of sustainability. By using eco-friendly materials and processes wherever possible, we aim to minimize our impact on the environment.
Competitive Pricing

Despite offering premium quality, our pricing remains competitive. For businesses of all sizes, we offer excellent value for money. So, contact us to get a quote and see the difference for yourself.
Prompt Delivery

We always ensure on-time delivery, helping you stay on schedule and meet your deadlines. Even with bulk orders, we maintain our high-quality standards and timely delivery.
How to Apply Fluorescent Gang Sheet in 3 Steps?
Step#1: Prepare Your Material and Heat Press

Prepare the material where you want to apply the heat transfer. Ensure it is clean and wrinkle-free for best results. Preheat your heat press machine to the recommended temperature for our specific type of fluorescent gang sheet, typically around 320-340 degrees Fahrenheit.

Step#2: Position Your Gang Sheet

Carefully position your gang sheet on the material, ensuring it's straight and centered or in the exact position you want it. Make sure the design side is facing down onto your fabric. So, your design will be a mirror image.

Step#3: Apply Heat

Place your material with the positioned gang sheet on the heat press and press down for the recommended amount of time, usually 10-15 seconds. After pressing, wait for the transfer to cool down slightly before peeling off the backing paper.

Contact us to dive further into Fluorescent Gang Sheets and other printing-related questions. We are always here to help you out.